Saint Augustine's University Welcomes 2021 – 2022 Presidential Scholars
The Presidential Scholars Program is a vibrant community of high-achieving students at Saint Augustine's University (SAU). Within this program, students can connect with faculty, participate in numerous activities, and obtain leadership and research opportunities on campus. The Presidential Scholars Program aims to create a community of learners focused on leadership, academic excellence, and community service.
The Presidential Scholars are outstanding incoming first-year freshmen with at least a 3.8-grade point average (GPA) and a minimum 1100 SAT score (math and verbal) or a 22 ACT score.
Saint Augustine's University welcomes the following 2021-2022 Presidential Scholars.
---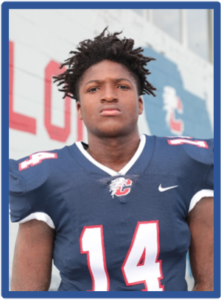 Johnathan Goldsborough comes to Saint Augustine's University by way of Chester Senior High School, located in Chester, South Carolina.
Johnathan's high school, English Department Chair, shared the following "While Johnathan's talents appear to have come from his natural abilities, I know that he has worked hard on and off the field of play to achieve success in all areas of his life. He is an example of what is indeed called a student-athlete.
He is a highly motivated student who maintained a 4.2 GPA while participating as an athlete in football, basketball, and track. His ability to play multiple sports indicates his ability to adapt to what is required of him. Johnathan has learned how to balance athletics and sports. He gives his devotion to each endeavor.
He leads by example, never turning away from the responsibilities required by each area of his life."
---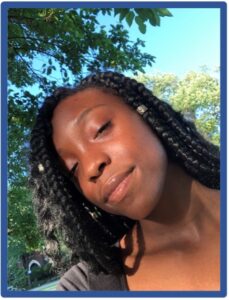 Raeshell D. Leek comes to Saint Augustine's University by way of Wendell Phillips Academy High School, located in Chicago, Illinois.
Her English Department Chair describes Raeshell as "a quiet leader, deep thinker, and an avid reader. Although she is mild-mannered and courteous, she does not shy away from expressing her ideas and standing up for what she believes. She understands that her education is her ticket to success. Although her weighted GPA is a 4.5, she never boasts about her accomplishments or grades, but her work ethic and grades set her apart from her peers."
Raeshell plans to major in Biology in the pursuit of becoming a cardiothoracic surgeon.
Raeshell quotes Alfred Tennyson once said, "Made weak by time and fate, but strong in will to strive, to seek, to find, and not to yield."
---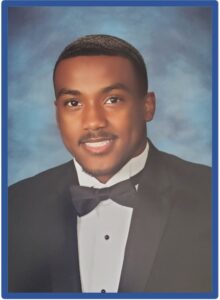 Cameron X. Moore comes to Saint Augustine's University by way of Mount Airy High School, located in Mount Airy, North Carolina.
His Running Back Coach describes Cameron as "a hard-working student-athlete who will be very successful in life thanks to his work ethic. He has never been handed anything in his life. He has fought hard to be successful in the classroom and the athletic fields. You can tell by his 3.86 GPA and All-Conference selections in wrestling and football, he has been noticed by his peers and is a captain, leader, and teacher on the football field. What is excellent about him is he leads in the classroom as well receiving some great honors.
Cameron is the type of young man that if you challenge him to do something, he will come back even better than what you asked for".
Cameron shares, "the exciting journey to earning my bachelor's degree will be challenging, yet deeply and personally rewarding. I look forward to continued growth and success in college as a dedicated Scholar-Athlete".
---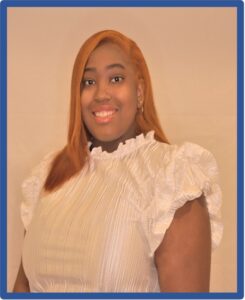 Akilah C. Williams comes to Saint Augustine's University by way of North Point High School, located in Waldorf, Maryland.
Her English teacher describes Akilah as "a very intelligent, hard-working, and responsible young lady. Akilah is devoted to achieving her goals. She is committed to reaching her academic potential. This is evident in her achievements both in and out of school. She manages to be quite involved in the community while maintaining an exceptional standard with her studies. She is well-rounded, dedicated, and has high expectations for her future".
Akilah aspires to lead the U.S. educational system in the capacity of U.S. Secretary of Education. Her educational goals are to receive a Bachelor's degree in Elementary Education and eventually a Doctorate in education. She is keenly aware that our educational system is the key to success for our children.