Millie Dunn Veasey to be Inducted into the Raleigh Hall of Fame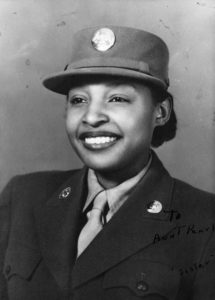 The late Millie Dunn Veasey (Class of 1953), who served in the only all-black, all-female battalion stationed overseas during World War II, will be among those inducted into the 2018 Raleigh Hall of Fame, Sunday, November 4, 2018, at the Raleigh Convention Center, on Salisbury Street, in downtown Raleigh.
Veasey's trailblazing story was covered by local and major media outlets, including the New York Times.
Following graduation from then-Saint Augustine's College, she taught in the State of Virginia before returning to Saint Augustine's to serve as the Executive Secretary for Dr. James A. Boyer and Dr. Prezell R. Robinson. Ms. Veasey would later reach another first, by becoming the first women to lead the Raleigh Chapter of the National Association for the Advancement of Colored Persons (NAACP).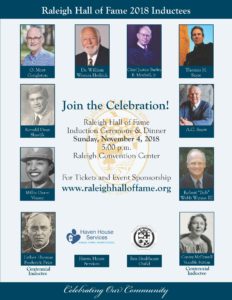 If you would like to attend the event, more information can be found by visiting the Raleigh Hall of Fame website.