Dr. Patrick Webb's Research on Youth Exoneration Is Accepted for Publication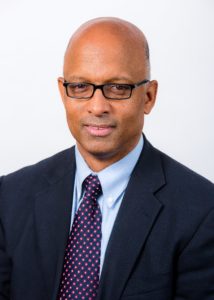 As of April 8, 2020, Dr. Patrick Webb received notification from the Journal of Ethnicity in Criminal Justice that his recently submitted manuscript was accepted for publication.
The submission, entitled The Color of Confinement: Examining Youth Exoneration Decisions and the Critical Race Theory, examines the existence of secondary data derived from the National Exoneration Registry for the purpose of identifying specific factors related to the wrongful convictions of Black youth who have been exonerated. Compared to other racial categories, the results reveal that Black youth are more likely to experience wrongful convictions due to false confessions, faulty eyewitness identification, perjury, and official misconduct. This is the first publication which explores the topic of wrongful convictions among youth as a result of analyzing specific unethical factors. 
Patrick Webb, Ph.D. is an Associate Professor of Criminal Justice at Saint Augustine's University. 
Co-authors of the publication include: 
Dennis Harvard, Ph.D., Assistant Professor of Criminal Justice at Saginaw Valley State University. 
Aimee Delaney, Ph.D., Associate Professor of Criminal Justice at Worcester State University.