The Township of Teaneck, NJ to Rename Street After SAU Alumnus & Legendary Teaneck High School Basketball Coach Curtis Leon March
Photo courtesy of Teaneck Public School District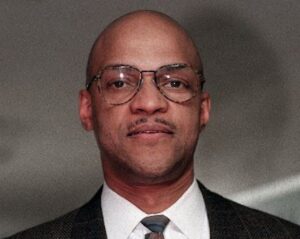 Teaneck, N.J. (Insider NJ) – The Township of Teaneck will be renaming a stretch of roadway from Teaneck Road to Queen Anne Road after Saint Augustine's University (SAU)'s class of 1968 alumnus and legendary Teaneck High School basketball coach Curtis Leon March on Friday, September 30 at 4 p.m.
The ceremony will take place on the corner of Queen Anne Road and West Forest Avenue.
Coach March was a Hall of Fame coach at Teaneck, winning nearly 600 games and 34 major titles (including the 1998 and 2003 Group 4 state championships) in his 28 years coaching girls (11 years) and boys (17 years) before retiring in 2010. The basketball court at Teaneck High School was named in his honor in 2016.
Coach March was a basketball legend, New Jersey State Hall of Fame inductee and member Alpha Phi Alpha Fraternity, Incorporated. He passed away in 2021.
To read the original article, click here.