SAU Names Mark A. Melton, Ph.D. to the Role of Interim Provost and Vice President of Academic Affairs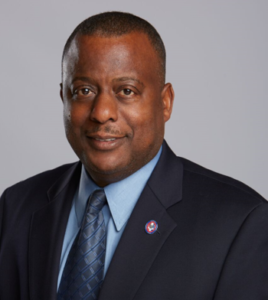 Saint Augustine's University (SAU) President Dr. Christine Johnson McPhail has named Dr. Mark A. Melton to Interim Provost and Vice President of Academic Affairs. Dr. Melton previously served as a professor of biology and dean for the SAU School of Sciences, Mathematics, and Allied Health. In that role, he has gained valuable insights regarding the landscape, culture, and management demands at the college and university levels. In addition, he has served in several administrative capacities, including Department Chair of Biological & Physical Sciences, Honors Program Director, and Program Director for the NIH-MARC U*STAR Program, a federally funded student research training program. His leadership includes advancing the educational and research capacity at the school. He strives to be a positive 'Change Agent' as the university continues to forge ahead in its efforts to produce some of the best and brightest scholars. Furthermore, he received a promotion from associate professor to professor.
"I would like to thank Dr. Melton for his willingness to step in and serve SAU in this critical role during this time," said Dr. McPhail. "His appointment is effective immediately through June 30, 2022, and we anticipate launching a national search for the permanent position in the coming weeks."
Dr. Melton has served both as principal investigator and director of several grants secured from the National Institutes of Health (NIH), the National Aeronautics & Space Administration (NASA), the Department of Education (DOE), and the National Science Foundation (NSF) totaling more than $10 million. In addition, Dr. Melton has served on many NIH and NSF grant proposal review panels for various programs within each agency. In that capacity, he has gained experience and expertise in the management, assessment, and evaluation of documentation required for major grants, annual reports, etc. Additionally, Dr. Melton has conducted workshops on competitive grant writing and the importance of external evaluation at academic institutions in the U.S. and Antigua.
"I am truly grateful for the opportunity to serve the university as Interim Provost and Vice President of Academic Affairs," says Dr. Melton. "I look forward to providing inclusive leadership to move President McPhail's vision of Re-Imagining SAU forward. Together we will build on the 155-year legacy of SAU."
Dr. Melton has authored developmental biology, neurobiology (Alzheimer's), and molecular developmental genetics. He also co-authored the book chapter titled "Closing the Gap: An NSF-Funded Multi-Faceted Mentoring Approach to Reducing the Barriers to Academic Success for Underrepresented STEM Majors."  In addition, he secured a research grant from the NSF to research in the field of gene regulation during development in Drosophila melanogaster in his newly established Laboratory of Molecular Genetics at SAU.
Dr. Melton received his B.A. degree in biology from the University of North Carolina at Chapel Hill, the M.S. degree in developmental biology from North Carolina A&T State University, and the Ph.D. in developmental neurophysiology from the University of Maryland at College Park. He also conducted postdoctoral research in molecular genetics at Chapel Hill's School of Medicine at the University of North Carolina.
Dr. Melton is a member of the American Evaluators Association, Society for Neuroscience, Genetics Society of America, the American Association for the Advancement of Science, Sigma Xi, and Beta Kappa Chi.