Saint Augustine's University Plans Commencement for 2022 Graduates
Dr. Goldie S. Byrd, a nationally recognized STEM researcher, will be the keynote speaker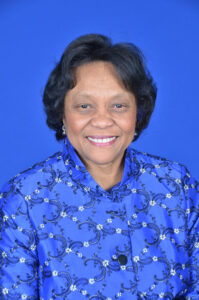 Saint Augustine's University (SAU) will hold an in-person commencement ceremony on April 30, 2022, at 9 a.m. for the class of 2022.  
"I'm excited and amazed at how we've overcome adversity with COVID-19 by coming out as SAU graduates," said Christopher Ingram, SAU's Student Government Association President. "I'd like to congratulate my peers and thank our faculty and staff. I can't wait to cross the stage."  
The SAU 2022 commencement ceremony will serve as the university's 91st baccalaureate exercise in its 155-year history. The event occurs in the George Williams Athletic Complex, with Dr. Goldie S. Byrd serving as the keynote speaker.  
"Our agenda at SAU involves student success and university sustainability," said SAU President Dr. Christine Johnson McPhail. "Our graduates are the evidence of our institution's effectiveness." 
Dr. Goldie S. Byrd is a Professor and Director of the Maya Angelou Center for Health Equity at Wake Forest School of Medicine. Before joining Wake Forest, she was the former Dean of the College of Arts and Sciences, Chair of Biology, and the Nathan F. Simms Endowed Distinguished Professor of Biology at North Carolina A&T State University. While serving as Dean, Dr. Byrd founded the Center for Outreach in Alzheimer's Aging and Community Health (COAACH) to complement her research on the genetics of Alzheimer's disease in African Americans. The Center received features in the NC News and Observer, the New York Times, the Washington Post, and the US News and World Report. She is a North Carolina A&T State University and Meharry Medical College graduate. In addition, she has received post-graduate research and leadership training at Duke University and Harvard University. 
For more information about the SAU 2022 commencement ceremony, visit https://www.st-aug.edu/commencement/.