Saint Augustine's University Launches First HBCU Cycling Team in the Country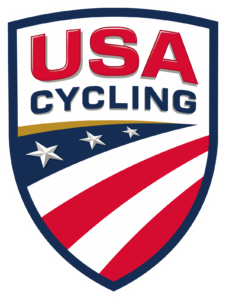 April 27, 2020 – Raleigh, NC:  Saint Augustine's University School of Business, Management, and Technology (SBMT) has announced the formation of the first HBCU cycling team in the country via the Department of Sport Management. This team is a club sport within the SBMT. The team has recently been approved and registered by USA Cycling to compete in the collegiate club Atlantic division against dozens of other schools in the Southeast.
The team, which has been in the works since the summer of 2019, will be coached by professors Umar Muhammad and Dr. Mark Janas, both of whom teach sport management courses within the business school at Saint Augustine's University. The team will begin competition as early as Fall 2020. 
"We're excited to be the first HBCU to formally have a collegiate cycling team," says Muhammad who continues,  "What many may not realize is that while cycling might be new to most HBCU's, African Americans have made huge contributions to the sport of cycling.  In fact, cycling's first superstar, and arguably sport's first international superstar, was a black athlete named Major Taylor. This team plans to pay homage to Taylor, as well as make its own mark on the sport."
The team plans to start with a roster of approximately ten student-athletes, several of whom compete in other collegiate sports.
Dr. Janas adds, "We have the opportunity with this team to be part of several 'firsts.'  In addition to launching the first HBCU cycling team, the virtual cycling events planned for the Fall will segue nicely into the new sports IT and esports management content offered in the business school."
This is not just the beginning of a club sport but also a precursor to e-sport courses within the Department of Sport Management.
For more information about the Saint Augustine's University cycling team, please contact Umar Muhammad at utmuhammad@st-aug.edu or mjanas@st-aug.edu.
About Saint Augustine's University:
Founded in 1867 by the Episcopal Diocese of North Carolina, the mission of Saint Augustine's University is to sustain a learning community in which students can prepare academically, socially and spiritually for leadership in a complex, diverse and rapidly changing world.
About USA Cycling (usacycling.org)
USA Cycling is a proud member of the Union Cycliste Internationale (UCI) and United States Olympic & Paralympic Committee (USOPC). Within the United States, USA Cycling is the national governing body for the sport of cycling and oversees the disciplines of road, track, mountain bike, cyclocross, and BMX. With a mission to develop the sport of cycling in the United States and to achieve sustained international racing success, USA Cycling supports cyclists at all levels, from those just beginning in the sport and participating in fun rides to seasoned professionals. The organization not only identifies, develops, and selects cyclists to represent the United States in international competition, but also supports amateur bike racing through grassroots development programs and the provision of critical infrastructure to run organized racing.
USA Cycling is headquartered in Colorado Springs, Colorado, and will celebrate its 100th anniversary in 2020. In 1920, the organization began as The Amateur Bicycle League of America and evolved to become the United States Cycling Federation in 1975 and ultimately USA Cycling, Inc. in 1995. USA Cycling's 100,000+ members are comprised of racers and cyclists of all ages and abilities, coaches, officials, mechanics, and race directors.